In 1996, I transitioned from a full-time music career to the corporate business world, where over the past 25+ years I've worked for a range of B2B and B2C companies in SaaS, supply chain, healthcare, media and entertainment, human resources, and retail. I have held senior marketing leadership roles and advisory positions with several world-leading brands including, Sprinklr, UKG, Hellman & Freidman, TraceLink, and Avid Technology. If you're interested in that part of my journey, my LinkedIn profile is probably the better place to browse. :)
My business experience includes tenure at both start-ups and large publicly traded companies, where I have led organizations through aggressive business transformation, brand reinvention, customer acquisition and retention, organic and M&A growth, and operational consolidation. 
As a musician and composer, I'm able to widen the aptitude of common business skills like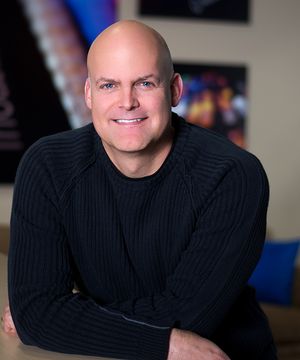 performance, improvisation, creative storytelling, cadence, endurance, precision, discipline and structure. All of these are table stakes for successful business executives, but as key ingredients to any musical composition, recording or production, they form a very distinct foundation that enables me to innovate with authenticity and act with purpose. Alongside my corporate skills, my musical DNA plays an integral role in how I think about business strategy and execution, and then mobilize organizations and teams to capitalize on the opportunities they have in front of them.
None of my business or musical accomplishments would be possible without a wonderful home team that includes my wife of 23 years, Amy, and my three children (and a dog!) - all of whom are the best support system for all of my business and musical endeavors. 
When Music and Corporate Intersect
At different times throughout my career, I've had the opportunity to work on several business initiatives that have also intersected with music. While this type of project is more the exception that the norm, it is always incredibly rewarding for me when these two worlds collide.
The John Lennon Educational Tour Bus
The John Lennon Educational Tour Bus is a non-profit 501(c)(3) state-of-the-art mobile audio and HD video recording and production facility, dedicated to providing young people with studio tours, participation in free digital media production workshops, and the production of giant peace signs. Assisted by three on-board engineers, students learn how to write, record, and produce original songs, music videos, documentaries, and live multi-camera video productions – all in a single day.
While working at Avid and NewTek, both of which are digital media software companies, we partnered with The John Lennon Educational Tour Bus by contributing music recording software and multi-camera video production systems that enabled the mobile studio to provide students with the same industry-standard production technology used by music and video professionals. 
Through that involvement, I've witnessed stunning songwriting, high-quality music and video production, and inspirational live performances from talented students across the U.S. One particular highlight was a live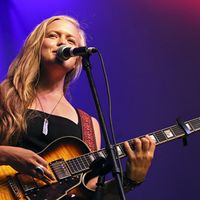 recording performance in 2011 of the very talented composer, singer and guitarist, Emily Elbert, a former Berklee School of Music student who performed a driving and syncopated version of Lennon and McCartney's "I Should Have Known Better."